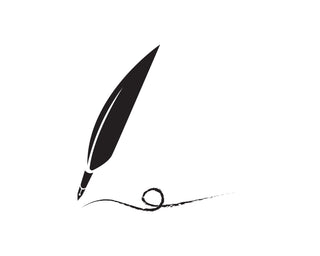 An article about
A Satin skyscraper grey metallic BMW M4
In the world of automotive customization, the BMW G82 has emerged as a canvas for true enthusiasts to express their individuality. @G82MTL has masterfully exemplified it through his one-of-a-kind interpretation of a formidable yet refined aesthetic on his M4.
Allow us to introduce the creative force propelling the transformation of this M4 build by @G82MTL. With an innate passion for automotive excellence, @G82MTL has harnessed the power of social media to share his journey of crafting an automotive masterpiece that turns heads and sparks inspiration. Join us as we delve into the world of @G82MTL and his extraordinary vision for his M4 build.
1. This M car showcases the marriage of style and protection. It has been enveloped in a full satin paint protection film (PPF). This innovative choice not only safeguards the car's paint from road debris and environmental factors but also imparts a distinct satin finish that transforms its aesthetic allure.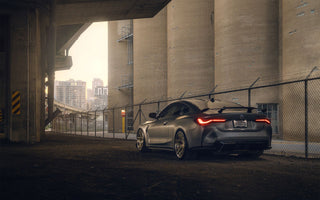 2. Complementing this satin canvas are the glossy carbon fiber accents that adorn the vehicle's exterior. Against the backdrop of the satin PPF, these accents acquire an intensified visual impact, catching the light and drawing the eye with every gleam. The interplay between the muted sheen of the PPF and the high-gloss accents creates a harmonious yet attention-grabbing contrast, showcasing a perfect synergy between protection and style.
3. During the second phase of his automotive venture, the owner seamlessly incorporated yellow laser light DRLs and other accent pieces, amplifying both the visual appeal and distinctiveness of his vehicle. This strategic addition served as a pivotal enhancement, elevating the overall aesthetic and complimenting the interior.
On this blog, you will discover an in-depth breakdown of the precise components along with the comprehensive modification list that has defined the transformation of this exceptional M4 . Browse the page to navigate through the intricacies of this automotive masterpiece.
𓈒⠀𓈒⠀𓈒
GET INSPIRED
This 2022 BMW M4 Competition has been thoughtfully adorned with exquisite carbon fiber accents. Uncover the combinations of styles selected by @G82MTL by clicking on the image tags.
The lightweight carbon fiber material is strategically placed throughout the car, augmenting its aerodynamic prowess and adding a touch of sportiness to its already aggressive profile.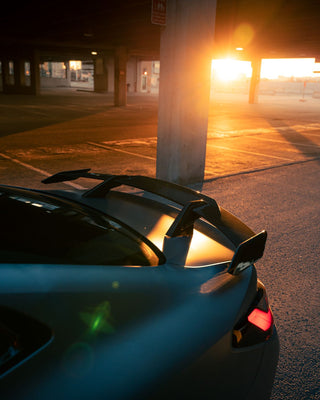 DOWNFORCE
The downforce generated by an M Performance wing on a BMW M car plays a pivotal role in enhancing its aerodynamic performance. Browse our G82 catalogue for all spoiler and wing options.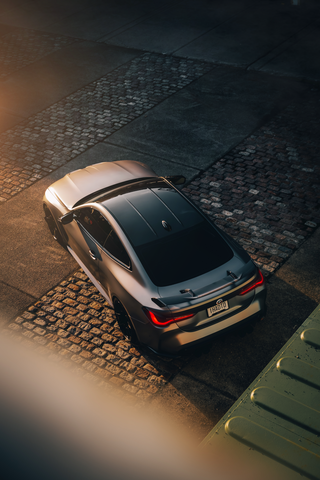 AESTHETICS
This BMW G82 Competition does not go unnoticed with its complete set of carbon fiber aero parts. Our store offers a wide range of styles, from front lips to trunk spoilers.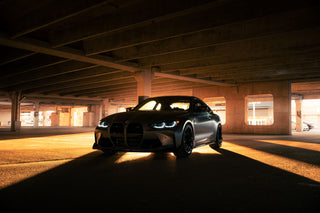 Stance
With its wide track, lowered suspension, and precisely balanced aero additions, the M4 G82 sits assertively on the road. Our online store offers spacers from trusted brands designed for individuals seeking to achieve a broader appearance for their BMW vehicle.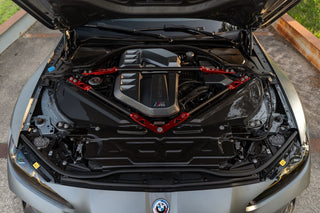 Performance
This G82 Competition is equipped with a full Armaspeed intake system and an IRL valve controller. Both options can be purchased on our store.
OEM Style does not mean ordinary
Maintain the original look of your G82 while adding a touch of sophistication and style. Carbon fiber is a lightweight and durable material that complements the vehicle's appearance in various ways. Get inspired by @G82MTL 's OEM style carbon fiber build.
The eye of a tiger
The owner of this exquisite G82 incorporated yellow laser light DRLs, reminiscent of the iconic BMW CSL style. These DRL's transform the already captivating eyes of the BMW into a fierce gaze. Picture the intense gaze of this yellow eye in your rear view mirror.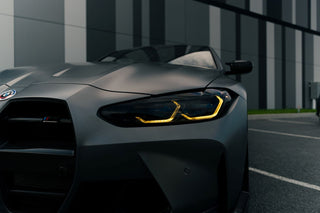 shot by @math_carphotography